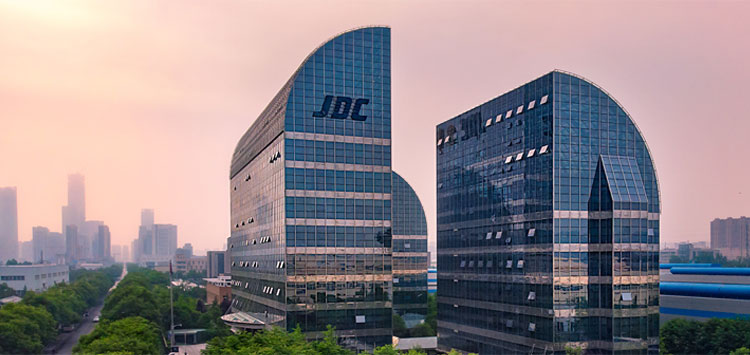 Jinduicheng Molybdenum Co., Ltd (short for JDC MOLY), the Executive Committee Member of International Molybdenum Association (IMOA) and Chairman Units of Molybdenum Branch of China Non-ferrous Metal Industry Association (CNIA), is the biggest molybdenum producer in Asia and ranks the leading position in the whole world.
JDC Moly was co-established by Jinduicheng Molybdenum Group Co., Ltd as the main sponsor, and Taiyuan Iron and Steel Group, CNMC (Ningxia) Orient Group Limit Company and Baosteel as collaborating initiators in 2007. In April 2008, it announced its public offering in Shanghai Stock Exchange ( ticker symbol: 601958) with total registered capital of RMB3.227billion and total assets of RMB15 billion. Currently, JDC MOLY has around 5,000 staff.
Headquartered in Hi-tech Industry Development Zone, JDC MOLY includes main portfolio of its produtction in Shaanxi Province (Xi'an, Weinan and Hua County), Ruyang Henan Province and Zibo Shangdong Province. Jinzhai Anhui Province、Shulan Jilin Province and Hongkong. With molybdenum mining, mineral processing, smelting, chemical industry, metal processing, scientific research, trade integration of the whole industrial chain.The main products of molybdenum Metallurgical, chemical and metal products, are widely used in steel milling, petrochemical, Mechanical Manufacture, aerospace, electronics, lighting ect.
Rich Reserves
The company owns two molybdenum mines-Jinduicheng and Ruyang Donggou. Jinduicheng Mine is one of the 6 biggest primary molybdenum deposit in the world with molybdenum reserves of 780,000mt (metal basis) and Ruyang Donggou of 680,000mt (metal basis).The deposit has the advantage of high quality, low impurity and suitable for downstream fabricating and open-pit mining.
Leading Industrial Scale
The company owns the biggest open-pit mine, moly dressing plant and roasters in Asia, equipped with sophisticated equipment. Its molybdenum production operation scale ranks the first in China and top three in world. With the continuous development of the enterprise, we are committed to optimize the adjustment of product structuer and improve the scientific and technological value of our products, to form a balanced pattern of three series products, molybdenum metallurgical, chemicals and metal.
High Quality Products
Our company adhere to the "quality of life, customer first" principle, a comprehensive quality management system, passed the IS09001 quality management and ISO10012 measurement management system certification, the host system, changes to the national standards, industry standards more than 50 items, establish and improve the domestic molybdenum industry standard system, all kinds of testing equipment in the industry leading, test method of molybdenum products reached the international advanced level.
R&D Strength
Our company has national recognition of the professional engaged in and the related research and development of refractory metal molybdenum enterprise technology center, established to enterprise technology center, postdoctoral research station, enterprise member of expert workstation as the main body of technology research and development platform, with a group of well-known scientific research institutes, multinational companies established long-term cooperative relations, leads the development direction of China molybdenum industry technology.
Sales Network
The Company has a complete global sales network having worldwide locations in Hongkong, EU, United States and Japan. Most of the products are sold to Europe, America, Africa, Australia, Japan, South Korea and some other South-east Asia countries, sharing 10% of the world market. We have established the long and strategical relationship with a number of metal fabricators, traders and many Top 500 enterprises. JDC Brand is well known in world molybdenum industry.
Strong social influence. Our company has been awarded the title of "Top 100 Chinese Listed Companies by Value", "National Green Mine", "National Demonstration Base for Comprehensive Utilization of Mineral Resources" and "High-tech Enterprise" of Shaanxi Province. It was added to the MSCI Emerging Markets Index in June 2018, to the FTSE Russell Emerging Markets Index on June 24, 2019, and to the S&P Emerging Markets Global Benchmark on September 23, 2019. At the same time, belongs to Shanghai 380 Index, China Securities 500 Index, Shanghai and Hong Kong Stock Connect, margin trading target stocks.
In the face of increasingly fierce global market competition and the new era of China's economic transformation and upgrading of the historical opportunity, we will be in the spirit of The 19th National Congress of the CPC as the guidance, enhance company competition ability and sustainable development comprehensive strength, in seeking to maximize the enterprise value at the same time, take the social, shareholders and employees' benefits, to create the world's most trusted professional supplier of molybdenum products.
Address: No. 88 Jinye 1st Road, High-tech Industry Development Zone, Xi'an, Shaanxi Province China
Post Code: 710077
Tel: +86 29 88411102-8212/8234.
Fax: +86 2988329711
E-mail: zjlgzb@jdcmoly.net